CHRISTIE FINANCE NAMED PLATINUM BROKERS BY KINGSWAY FINANCE
Independent Finance Brokers, Christie Finance, are pleased to announce their achievement of Platinum Broker status with longtime partnering company, Kingsway Finance.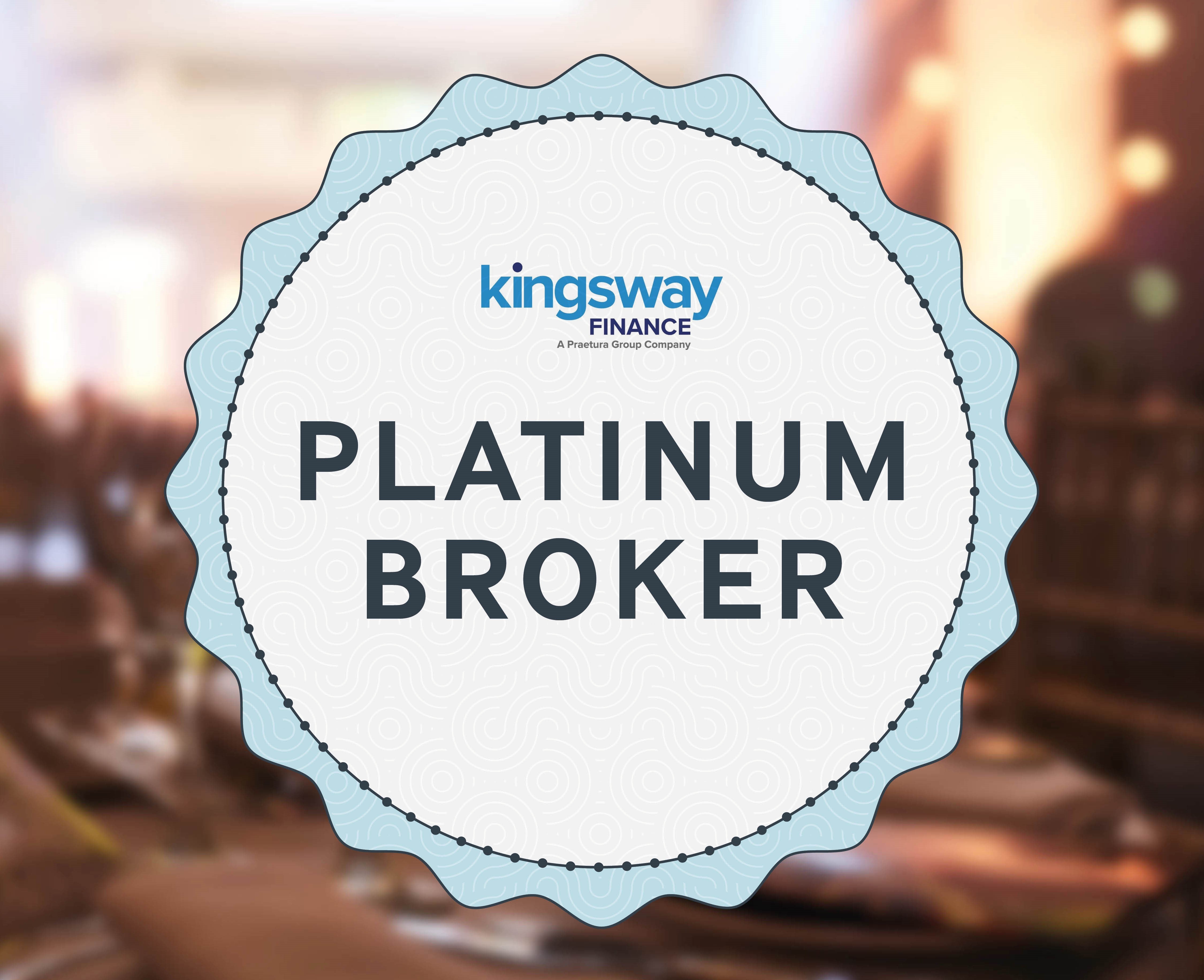 Following the pair's longstanding relationship, the commercial lending company, Kingsway Finance, has awarded Christie Finance the new status in acknowledgement of its outstanding delivery and its trusted relationships with clients.
Hannah Goodall, Regional Sales Director at Kingsway Finance, commented:  "The entire team at Kingsway really value our long-standing relationship with Christie Finance and find the whole team a pleasure to work with. With the successes of this year so far, we are really looking forward to continuing to build on this through the final quarter of this year, into 2024 and beyond!
"The proposals we receive from Christie Finance are detailed and thorough, really highlighting the relationship they have with their customers. Our proposal requirements are always met and a good fit to our appetite, which has resulted in an above average acceptance rate this year, as well as converting the biggest volumes of our relationship to date."

Shaun Watts, Director at Christie Finance, commented: "I am delighted for the team to receive this accolade from our longtime funding partner, Kingsway. This is a testament to the commitment of our team of brokers and their desire to deliver for our clients. Kingsway's support has played a significant part in our growth and their willingness to assist our clients puts them firmly as one of our premier options across all our core sectors."
John Mitchell, Managing Director at Christie Finance adds, "This is fantastic recognition of the hard work and commitment shown by the Christie Finance team and a wonderful endorsement of the quality of work that delivers the absolute best results for clients."

Get in touch:
Shaun Watts,
Director
P: +44 7526 175 855
E: shaun.watts@christiefinance.com

For further information on this press release, contact:
Niamh Toman,
Junior Corporate Communications Executive
P: +44 7768 646 984
E: Niamh.toman@christie.com