Unsecured Loans
A broker you can trust to get you a loan fast.
At Christie Finance Unsecured, we are experts at taking the hassle out of funding applications. After just one phone call to a member of our dedicated team, they will be able to support you in sourcing the most suitable funding solutions for your business and its circumstances, often in as little as 24-48 hours.
Call 01244 207 685 to find out how a fast and flexible loan can support you and your business. 
Unsecured Business Loans
Getting the right unsecured business loan can provide the perfect solution for your business's needs.  
An unsecured loan arranged through Christie Finance offers a straightforward solution and covers the cost of key business investment.
Unsecured loans enable you to borrow finance for your business without providing security on any assets or property. They are a quick and easy way to access finance for your business. 
We can advise and tailor unsecured loan options to suit your specific needs. With over 45 years' experience in the commercial finance arena and with direct access to the competitive funding market, we are able to provide quick turnarounds to help your business grow.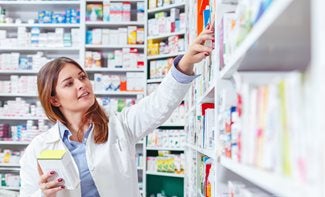 DEAL COMPLETED 
An unsecured loan secured to assist a first-time buyer in South London 
Buyer required support with the acquisition of a pharmacy that formed part of a corporate disposal
We provide business loans and funding solutions for various businesses across our specialist sectors. For example, if you are thinking of refurbishing your care home or buying stock for your convenience shop, your business could borrow the funds you require through Christie Finance. 
These fast and flexible loans can be used for any business purpose and can be funded over terms between 3 - 60 months. Secure a loan to assist with:  
Working Capital 
Expansion, Refurbishment and Equipment Upgrades
Marketing and Advertising
Business Development
Tax and VAT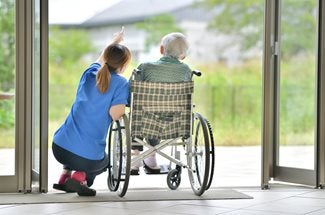 DEAL COMPLETED
 Supported a new entrant to the care sector 
We provided a revolving credit facility to deliver cashflow support for business overheads
With very little paperwork needed, the turnaround for funding usually only takes a few days.  We can assist various types of businesses from a start-up to a well-established operator.
The benefits of arranging a small business loan via Christie Finance are: 
Funding from £5,000+ 
Finance can be arranged in as little as 24 - 48 hours
Flexible repayment options
Wide variety of lenders and terms, ensuring we find the best solution for your needs
No up-front fees
Our commercial mortgage services
We've been helping first-time buyers and existing business owners secure funding for over 45 years.
Try our mortgage calculator
Find out how much you will pay each month for your loan by trying out our business mortgage calculator.