7/1/2018
|
Childcare Mortgages
Funding delivered for group childcare operator to expand their portfolio
Xadus Holdings Limited represented by family duo Mr Imran Mehdi and Mrs Syeda Mehdi, are set to expand their established portfolio of children's day nurseries with funding secured by specialist commercial finance broker, Christie Finance.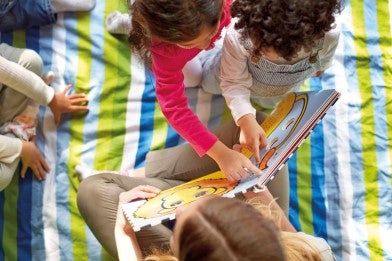 The early years childcare group, known as Ashbourne Day Nurseries, currently own and operate eight leasehold properties across the South of England. This extensive portfolio has been developed using personal cash reserves without any additional lender support. The funding arranged by Stuart Pawelczyk, Director at Christie Finance, will be utilised by the Group to accelerate their growth plans, releasing equity from their existing leasehold portfolio.

Imran and Syeda have been operating children's day nurseries and pre-schools since 2008. Their aim is to provide quality childcare services within the heart of their local community, working closely with local schools and other childcare stakeholders. The business focuses on delivering bespoke, family centric childcare combined with the commercial efficiencies of a larger corporate organisation.    

Imran Mehdi, Director at Ashbourne Day Nurseries comments "It was a pleasure to work with Christie Finance on our funding requirements. Stuart Pawelczyk on behalf of Christie Finance provided a very high calibre of expertise and is well connected. He understood our requirements, sourced the ideal funding solution and supported us from right from the initial enquiry till funds being released. We look forward to working with them again."

Equipped with 16 years of commercial finance experience gained in high street banks and working with niche lenders, Stuart Pawelczyk of Christie Finance, was expertly placed to support Imran and Syeda in refinancing their childcare business, securing market leading terms from a specialist lender.

Stuart comments "It was a pleasure to work with the Mehdi family in expanding their childcare group. This is a well-established, profitable collection of day nurseries that possesses the various income streams, experience and highly skilled management teams required to accommodate future growth. The groups ingenious model of working closely with local schools and children centres has proven to be a real success and will only increase with plans to purchase a further five to seven nurseries over the next 18 months".