Get to know our new recruits! Meet... Leah Ridgway, Finance Consultant
We spoke to another one of our new employees here at Christie Finance, Leah Ridgway, to get to know her a bit better, understand what made her want to become a finance consultant and what advice she would give to those looking to buy a business.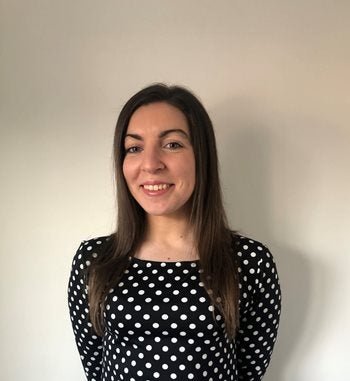 What was your first job?

After university, I worked in international sales for a company selling toilet cubicles! I worked in a very small office and so I was able to see how manufacturing works. I learned a lot very quickly!
 
 
What made you want to become a finance consultant?

I wanted a job where I could help businesses grow, where I was able to learn and where I could talk to people.
 
 
What made you want to work for Christie Finance?

I previously worked with Shaun Watts who trained me when I first started in finance! Shaun's passion for Christie Finance really shone through and so I jumped at the chance to apply when the opportunity arose. Fortunately, Shaun decided he hadn't had enough of my terrible jokes… yet.
 
 
What are your hobbies outside of work?

I enjoy going to the gym, running, cycling, and meeting friends for walks. Before the pandemic hit, I loved going away for long weekends!
 
 
What is one piece of advice you would give to someone looking to buy a business?

You need to enjoy the journey and be completely dedicated to it! Get the best advice from the experts so that you can enjoy the process.