Get to know our new recruits! Meet... Glenn Trew, Finance Consultant
We chatted to another one of our new employees here at Christie Finance, Glenn Trew, to understand why he wanted to join the firm, what made him want to become a finance consultant and what advice he would give to anyone looking to buy a business.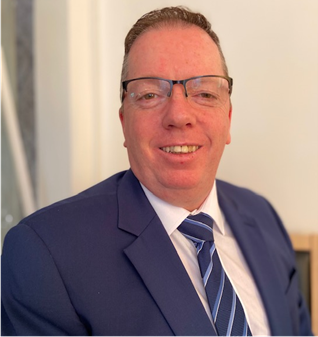 What was your first job?

For those that remember, it was a YTS job. For the younger audience, a YTS job was a Youth Training Scheme in the 1980's. I was training to be a galvaniser of metals and I was on a £30 per week wage - how times have changed!
 
 
What made you want to become a finance consultant? 

I discovered my interest in finance a while ago when selling aftersales insurance products in the car finance sector. I moved into the brokerage department, creating a one-stop-shop role, and have been working in finance ever since. I was then influenced to make a move into the finance brokerage world.
 
 
What made you want to work for Christie Finance? 

Having previously worked with Shaun Watts, I was attracted to the ambition and good ethos he has created within the Christie Finance Unsecured team. I wanted to be a part of this going forward and I am delighted to have joined such a respected specialist commercial finance broker.
 
 
What are your hobbies outside of work? 

I enjoy a round of golf and am a keen cyclist. I am also teaching myself to play the piano. I am a big family man as well and so I enjoy spending quality time with my wife, two stepdaughters and our grandson.
DYI is my bugbear, but my wife thinks I can do anything and has a list of jobs as long as your arm.
 
 
What is one piece of advice you would give to someone looking to buy a business? 

Do your due diligence. If you are looking to buy a business, this may be the biggest commitment of your life so make sure it is right for you and enlist the help of a specialist.