7/26/2018
|
Retail Mortgages
West End Stores sold to first time buyers
West End Stores, a Nisa Local branded site, situated in the popular area of Gorseinon, Swansea has been purchased by first time buyers with funding secured through specialist commercial finance broker, Christie Finance.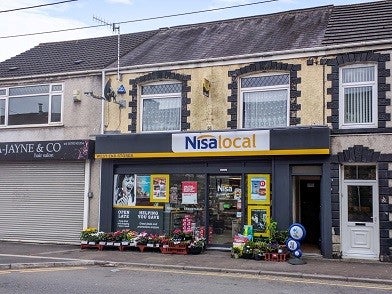 The business was sold by Mrs Shamim Ashraf & Mr Imran Ashraf, a mother and son partnership, who have successfully run the business for 22 years. They made the decision to sell so that Mrs Ashraf can retire, and that Mr Ashraf can pursue other business interests. 

New owners Mr & Mrs Ahmed, who are from Bristol, will operate the store with support from their family and are currently in the process of rebranding it from Nisa to a Premier. Excited about the opportunity to take over the business, West End Stores became their first freehold retail purchase. Additionally, they have leased the property next door and are in the process of converting the site from a hairdressers to a café and coffee shop.

Gary Boyce, Director at Christie Finance, comments, "We were delighted to arrange competitive funding for Sarfraz Ahmed in purchasing his first retail store. Christie Finance remains hugely active in the retail market, helping to support first time buyers and existing operators alike. Securing the funding Sarfraz and his family required demonstrates how we can successfully overcome hesitancy to lend to first time buyers. I wish them the very best for the future in operating and growing the business."

Jonathan Clements, Business Agent at Christie & Co's Cardiff office comments, "I am delighted to have helped Mrs Ashraf and Mr Ashraf sell their store after it had been under their ownership for 22 years. I hope Mrs Ashraf can now enjoy her retirement and wish Mr Ashraf all the best with his new business ventures. I am sure that Mr & Mrs Ahmed will put their own stamp on the store by developing the business further and I wish them all the best with the store and café and coffee shop.

"We are seeing increased activity within the region since January 2018 and this is reflected in both the increased viewing numbers, offers presented and completions. These are exciting times for South Wales and we are pleased to be able to assist our client in securing a successful completion."

West End Stores was sold off a guide price of £280,000.

Thomas Howard from Inside Law Solicitors acted on behalf of the vendor.