Two close friends buy HealthPoint Pharmacy in Bournemouth
Specialist business property adviser, Christie & Co has brokered the sale of HealthPoint Pharmacy in Southbourne, Bournemouth with funding secured through specialist commercial finance broker, Christie Finance.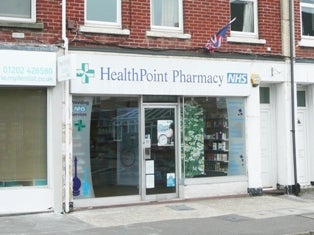 The leasehold community pharmacy operates a standard 40 hour contract and is situated in a prominent high street benefiting from a large concentration of GP surgeries located nearby. This long established business had been owned by the exiting owners since 2012 and offers opportunities to grow dispensary services with local surgeries and care homes.

The new owners of HealthPoint are Silas Agyemang and Frank Dwomah, both experienced pharmacists and long- term friends that wanted to venture into business together. After an extensive search for the right business, they identified Healthpoint Pharmacy as the perfect opportunity for their first purchase.

Jonathan Board, Director of Christie & Co who brokered the sale comments, "There was a good deal of interest shown in this pharmacy from a range of buyers. Demand for businesses like this on the South Coast is always high, Silas and Frank were quick to see the opportunity for them to own and manage this business and by purchasing together, enable them to retain some of their outside interests."

As first time pharmacy buyers, they sought guidance and specialist pharmacy finance to support the purchase through Gary Boyce, Associate Director at Christie Finance. He said of the deal, "HealthPoint Pharmacy is a wonderful first business for Silas and Frank. With energised owners such as themselves on board and with a variety of new initiatives in mind, I'm certain that they will take this business to the next level and wish them all the best for the future."

Silas said of the service provided by Gary, "Thank you Gary for your support. We have talked a lot about the constant support we received from your team especially from you Gary. You were really helpful and very supportive and we can't thank you enough. Our plan is to expand and we will be more than happy to work with you again."