9/13/2018
|
Hotel Mortgages
The Grove Guest House in Whitby purchased by first time buyer
Joanna Lans, a first time buyer, has purchased The Grove guest house with funding successfully secured by specialist commercial finance broker, Christie Finance.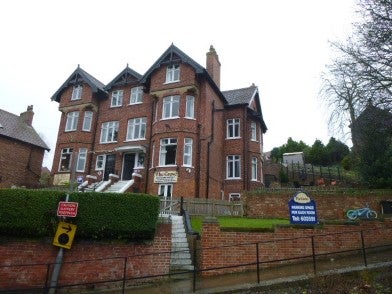 The Grove in Whitby, North Yorkshire has traded as a guest house for the past 40 years complete with nine letting rooms. The long-established guest house is located close to the town's harbour and benefits from owner's accommodation and off-street parking.

Joanna has over 12 years' experience within the hospitality sector, having previously managed a pub/restaurant in Harwick. Her plans are to increase the letting accommodation from seven to nine rooms and to improve the breakfast offering by introducing gluten and lactose free options, plus healthy and organic alternatives to the traditional 'Full English'.

Joanna comments "Christie Finance went above and beyond, I felt in very capable hands and listened to at all times. They kept to their word and made regular contact; representing the company in a first-class manner. Thank you for securing my commercial mortgage".

John Mitchell supported Joanna in the purchase of The Grove, using his wealth of experience in commercial finance to source competitive funding. He comments "It is always a great opportunity to support first time buyers in securing their first commercial mortgage. Joanna has a real ambition to improve The Grove and I am sure she will make a huge success of the business".