Sunnyside Day Nursery in Stockport purchased by experienced operator
Experienced nursery operator, Nina Stone, is expanding her established portfolio of nurseries with the purchase of Sunnyside Day Nursery with funding secured by specialist commercial finance broker, Christie Finance (Corporate Division).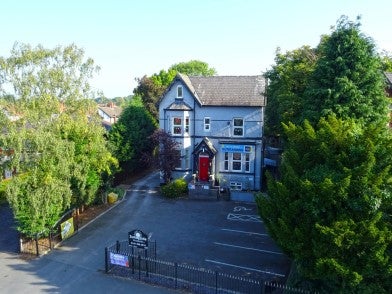 Sunnyside Day Nursery is an established, freehold property adding to Nina's existing portfolio of nurseries located in the Stockport area. The nursery is rated as 'outstanding' having been owned and developed by the previous vendor for the last 13 years.

Sunnyside is a bright and spacious nursery supported by highly qualified and dedicated employees. Sunnyside Day Nursery currently has a capacity for 51 children between naught to five years old.

The experienced team currently in place will be retained with the purchase of Sunnyside. Solid relationships have been formed with all parents, with the nursery recently being presented the 'Leading Parent Partnership Award'. 

Nina operates her group of six nurseries with her husband Mark. She has extensive experience within the childcare sector and maintains an excellent reputation as an operator. The couple plan on growing their childcare business over the next few years with further brokerage and lender support.

Chris Field, Director of Corporate at Christie Finance worked with Nina on the purchase. Chris comments "Nina is renowned for the outstanding childcare services she provides in the local area. She has built an exceptional reputation over the years; recruiting a supportive and skilled management team to help deliver a first class standard in childcare. Acquiring Sunnyside Day Nursery is the next logical step in expansion for Nina's Nurseries Limited".