Sheffield Dental Practice acquired by first time buyers
Specialist business property adviser, Christie & Co has completed on the sale of Totley Rise Dental Practice, a well established mixed income practice in Sheffield, South Yorkshire, to first time buyers with funding secured through specialist business finance broker, Christie Finance.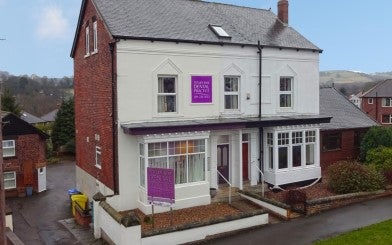 Prominently positioned in an affluent, suburban neighbourhood and ideally accessible via the M1, the practice occupies the ground and lower ground levels of a large semi detached property with a car park to the rear. Established over 50 years ago, the practice comprises two well fitted surgeries and offers NHS and private treatments.

Acquired by previous owner, David Igoe in 2000, Mr Igoe took the decision to sell in order to concentrate on other business interests. David Igoe, the former principal of Totley Rise Dental Practice comments, "Instructing Christie & Co to sell my practice was one of the best decisions I have made. Jonathan Watson at Christie & Co was knowledgeable and effective, at key points in the process he made sure we kept on track and worked quietly in the background until the sale was completed."

New owners, Simona Ionescu and Monica Cartwright are associates from Sheffield, who are looking forward to their first experience of practice ownership. They comment, "We had been searching for a practice for some time, so when Totley Rise entered the market we saw this as a great opportunity. We are local to the area and have developed established relationships within the community. Jawad understood our requirements and secured us a competitive rate for our first purchase. Thank you to Jawad for his support".

Jawad Anjum, Associate Director at Christie Finance, who secured competitive funding for the new owners, comments, "My clients Simona and Monica are highly qualified and experienced dentists with excellent business acumen. They had been searching for a practice for some time though failed to find the right one, until Totley Rise Dental Practice became available on the market. My clients are well known in the local area which will benefit them in growing the business. I wish Simona and Monica every success in running and developing Totley Rise."

Jonathan Watson, Associate Director at Christie & Co handled the sale and comments, "Totley Rise Dental Practice generated high interest, demonstrating that demand for mixed practices in South Yorkshire continues to outstrip supply, which has led to record prices being paid. There was strong interest from both first time buyers and established regional operators in this practice in particular as the affluent location gives the business considerable potential for increasing the private income."

Christie & Co sought an asking price of £500,000 plus the freehold for Totley Rise Dental Practice.