8/22/2022
|
Retail Mortgages
Popular South Wales convenience store sold through Christie & Co network after one day on the market
Specialist business property adviser, Christie & Co is pleased to announce Mike's Newsagents, a popular South Wales convenience store located in Briton Ferry, Neath has been sold after just one day on the market.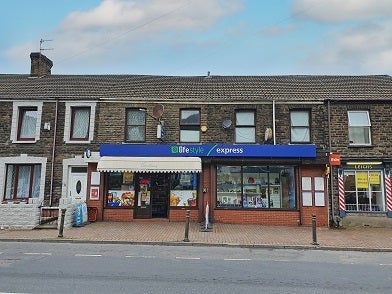 The Lifestyle Express branded store has been owned and operated by Mike and Anita Phillips since 1983 and came to the market as they were looking to retire.
They comment, "Many thanks to Christie & Co for helping us achieve the sale of our business in record time. We couldn't have done it without your support and can now enjoy the rest of the summer at our leisure, and travel when the weather gets cold and wet."
The store has been sold to Venu and Rajitha Mittapally, with funding for their purchase secured through Jimmy Johns, Finance Director at Christie & Co's sister company, Christie Finance.
Commenting on his experience with the Christie & Co network, Venu Mittapally said, "Christie & Co and Christie Finance provided all of the necessary information and coordinated with the bank on our behalf, making this a seamless process. We can't thank you enough for helping us secure a loan to purchase the business."
Jimmy Johns at Christie Finance comments, "It was great to work with Venu to support his further retail expansion. We were able to secure several funding options for him, which is a positive indication of lenders willingness to lend in the retail sector."
To read the full story visit: https://bit.ly/MikesNewsagentsSold