Nouveau Ceramics Laboratory purchased by first time buyer
Amin Peerani, a highly qualified and experienced dental technician, has recently purchased the goodwill of Nouveau Ceramics Dental Laboratory in Birmingham with funding successfully secured by specialist commercial finance broker, Christie Finance.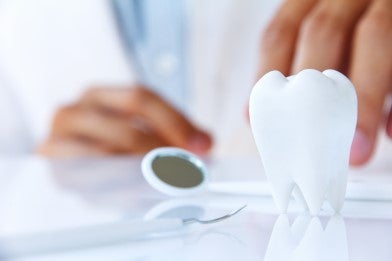 Nouveau Ceramics, established in 1989, is an independent dental laboratory servicing circa 300 clients. The business specialises in producing dental crown and bridges, supplying to established local dental practices and various postal accounts across the UK. The laboratory is renowned for its consistently high standard in the delivery of goods and retains an excellent level of personal service for all clients.

The laboratory works with two dental teaching units, students send their technical work throughout their period of training to Nouveau Ceramics for testing. Many of the students once qualified have proceeded to deliver technical work to various UK practices. Collaborating with dental teaching units is a rich and perpetual source of business for the laboratory.

David Ward, Senior Director at Christie Finance, comments "Nouveau Ceramics is a well-established business which will evolve under new ownership. Amin and his team are the perfect fit for Nouveau Ceramics and I wish them all the best for the future".