10/24/2017
|
Care Mortgages
New plans for Elmhurst Nursing Home in Shropshire
Specialist commercial finance broker, Christie Finance has helped experienced operators to acquire their second care home, Elmhurst Nursing Home in Prees, Shropshire.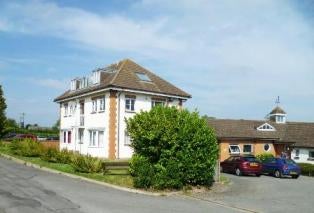 The 31-bed care home has been established since 1980 with historically strong levels of occupancy. However, more recently the business has gone through a challenging time with an over-reliance on agency staff which resulted in the business being loss making. In addition due to CQC challenges Elmhurst was being distance managed by an external care consultancy, layering more cost in to the business.

New owners, Michael and Philippa Turner identified this business as a great opportunity to acquire and turnaround a poor performing business to restore it profitability as well as to enhance the level of care offered at Elmhurst. Michael and Philippa have over 30 years experience in the sector and knew the benefits of having an experienced broker on board to arrange the required funding even though their existing care home was rated 'Outstanding' by CQC.

Stuart Pawelczyk, Associate Director at Christie Finance assisted the new owners with funding to purchase the business by refinancing The Old Rectory and utilising the equity to help fund the purchase. He comments on the deal, "Michael and Philippa are the perfect buyers for this care home and I was delighted to help them find the best funding to obtain this opportunity and grow their portfolio.

Due to the performance of the home, the challenge was finding the right lender that could provide our clients with the best support to put their plans into motion after being let down by their existing lender. After a whole of market review I was delighted to provide a choice of lending options which enabled Michael and Philippa to review their plans and select the perfect lender to match their needs."