Little Belstead Children's Home and School In Chelmsford Set To Expand
Owners of Little Belstead, an independent special school set on a rural site in the village of Little Waltham, have successfully refinanced the outstanding balance on the site and secured funds for future expansion with the help of commercial finance specialist, Christie Finance.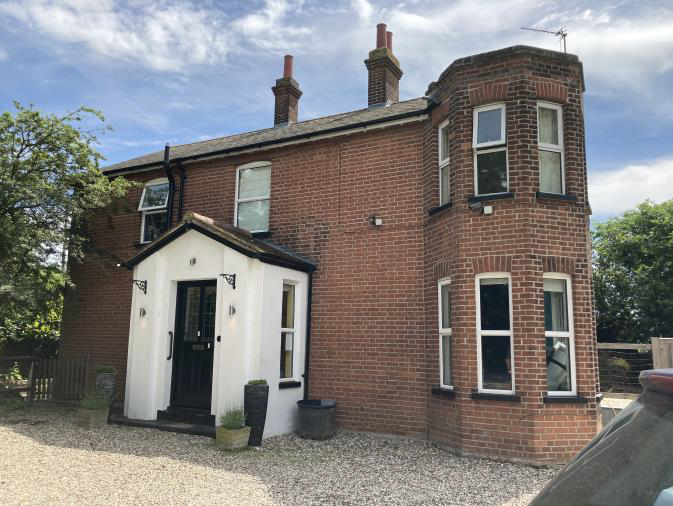 Little Belstead, which sits on an 11-acre site, caters to pupils between 10 and 16 years of age, providing education, health, and care plans. The extra funds generated from the refinance will be used to construct a new building on the existing site which will serve as an extension to the school.
Since it opened its first school in 2017, Little Belsteads Holdings Ltd, which is owned by Directors, Peter, and Lauren Adams, has gone from strength to strength, and now owns and operates an additional three children's' homes. 
From the Little Belstead website: "We strive to become the 'best school in the universe' and our nurturing family environment makes us exceptional. We believe that children reach their true potential when they feel safe, secure, and valued as part of a supportive community. We recognise that each child is an individual, with unique strengths and abilities. As part of our nurturing environment, we believe our pupils will flourish."
Ram Kakar, Finance Consultant at Christie Finance, who sourced funding for Peter and Lauren, adds, "Completing this deal is very rewarding as not only did we deliver for the client, but we are also able to align him and his business with a banking provider who bought in to their growth plans and was able to see the vast potential to support even more children in this space. This was not a straightforward transaction, however, as we had a business that was still developing, both in ratings from Ofsted and building new units, so we needed to make sure we placed this transaction with a lender that was able to support both the current business plans as well as the future growth plans. Thank you to Peter for entrusting Christie Finance with his business, and we look forward to seeing Little Belsteads prosper even further!"
For further information on this press release, contact:
Phoebe Burrows, Corporate Communications Manager
T: 07540 063 598 or E: phoebe.burrows@christie.com
Contact the broker:
Ram Kakar, Finance Consultant
T: +44 (0) 207 227 0789/+44 (0) 7764 241 349 E :  Ram.Kakar@christiefinance.com