Limes Pharmacy sold to existing pharmacy owner
Specialist business property adviser, Christie & Co has brokered the sale of the Limes Pharmacy and Business Centre in Walsall with funding secured through specialist commercial finance broker, Christie Finance.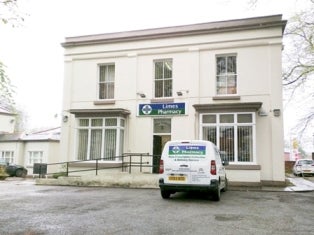 This community pharmacy is a popular 40 hours contract dispensary business, which sits directly alongside The Limes Medical Centre. The business also benefits from additional income generated from office suites located within the freehold property.

A second time pharmacy buyer has bought the business to run alongside her first pharmacy business Shires Pharmacy in Telford. The Limes Pharmacy was previous owned by a regional pharmacy group that decided to sell the business to focus on other ventures.

Jonathan Board, Director at Christie & Co who brokered the sale comments, "Limes Pharmacy generated a good deal of interest when we discreetly put it to the market. It soon became clear that the buyer recognised the opportunity of buying this established business that is  in close proximity to her home, allowing her to vastly reduce her commute and work more locally."

Specialist pharmacy funding was required to purchase the business and Gary Boyce, Associate Director at Christie Finance brokered the commercial funding for the client to buy the pharmacy. He said of the deal, "Our client was the ideal buyer for Limes Pharmacy as she knows the business well and as a result of residing in the area, she has existing relationships with GPs at the nearby medical centres. I was delighted to help refinance her current pharmacy and utilise the equity to help fund the purchase of her second business. Terms achieved reflect the appetite for experienced buyers like our client, and we wish her well."