Husband-and-wife duo secure refinance on popular Devon-based village pub
Specialist finance broker, Christie Finance, has supported husband and wife, Claire and Matthew Andrews to refinance The Union Inn in North Devon - a well-established village pub which they have owned and operated since 2011.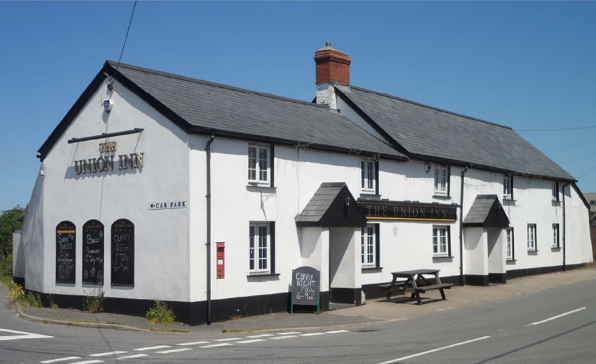 The Union Inn, which has been refurbished and seen additions of an outside beer garden and three-bedroom owners' accommodation, is a successfully run pub well located in the village of Stibb Cross.
The freehold pub offers high-quality 'pub grub' and has been developed by highly experienced partners, Claire and Matthew.
Considered a prominent community asset, The Union Inn is recognised as an excellent village pub, supporting the local community by holding events such as mini festivals, pub quizzes and music-related events, and has also continued to trade well despite the ongoing effects of the pandemic.
Claire and Matthew took over the pub after deciding to relocate to an area with an improved work life balance. Since then, Claire has been the pub's landlady and has been supported by Matthew.
With Claire's experience in management and dealing with shareholder relationships of over 21 years', the couple have rebuilt the business's trade. They have now secured a refinance package to cover these costs with Jimmy Johns, Director at Christie Finance, securing the required funding.
Jimmy commented on the deal secured for the pair, "I'm really pleased to have supported such great clients in securing the funding they needed. Claire and Matthew had difficulties in sourcing a refinance package with their bank, however I was able to help them secure what they were looking for. I would like to send my best to the pair as they looked to continue their successful story with The Union Inn."
For more information on this deal, contact:
Charlie Kerrison Stock, Junior Marketing Executive
T: 07791 979 480 or E: charlie.kerrison-stock@christie.com
Contact the broker:
Jimmy Johns, Director
T: 07711 767 593 or E: jimmy.johns@christiefinance.com