7/18/2018
|
Care Mortgages
Glenthorne House care home purchased by first time buyers
Specialist commercial finance broker, Christie Finance secured funding for Glenthorne Care Services Ltd in the purchase of Glenthorne House, a residential care home in the town of Bilston, West Midlands.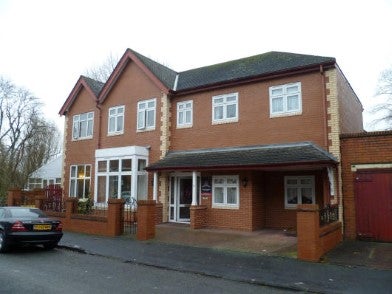 Glenthorne House, a converted doctor's surgery, is registered with the CQC for 27 residents offering specialist residential, dementia and respite care. The home boasts a fantastic five star food hygiene rating and a 'Good' CQC rating.

First time entrants to the care sector, Gurd & Simmi Sandhar of Glenthorne Care Services Ltd have a wealth of transferable skills, demonstrated by the strength of their extensive business experience in other sectors. They comment, "The whole experience was quite daunting for us, however, Stuart supported us every step of the way. He assisted, guided, and went to great lengths to ensure the process was as stress free as possible. We felt well supported and we surely hope to make this new venture a big success."

Christie Finance utilised their in-depth understanding of the care funding market to successfully secure a competitive deal. Stuart Pawelczyk, Director at Christie Finance who worked with Mr & Mrs Sandhar throughout the process said, "I am very pleased to have assisted Mr & Mrs Sandhar in successfully raising the finance required to purchase their first care home. Glenthorne House is the perfect home to acquire, a great opportunity to continue the legacy of their predecessors. I have no doubt the home will continue to flourish in the future under their ownership."