Experienced operators successfully expand their pharmacy portfolio
Sarwan Samrai, a highly experienced pharmacist, has successfully purchased his second pharmacy, Woodside Pharmacy, based in a purpose-built community centre in Telford town centre, with funding secured by specialist commercial finance broker, Christie Finance.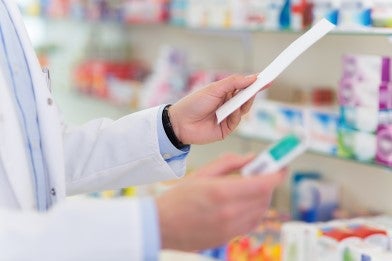 Sarwan has operated his current business, Jubilee Pharmacy, in Wednesbury for many years and is well known for dispensing veterinary medicines as well as being one of the very few suppliers in the country providing medicines for racing pigeons.

Woodside Pharmacy has been under the current ownership for 30 years with the owners set to retire this year. Sarwan's son, Sanjeev, who currently manages Jubilee pharmacy, will become the new manager of Woodside Pharmacy working on developing and growing the business.  

Sarwan became a qualified pharmacist in 1977 and has since bought, sold and developed several pharmacies. Sanjeev followed in his father's footsteps graduating from the University of Portsmouth in 2008 before working for Midcounties Co-operative as a pre-registration Pharmacist and Pharmacy Manager.

David Ward, Senior Director at Christie Finance, comments "It has been a pleasure to work with Sarwan and his son Sanjeev. They both have an abundance of experience in this sector and are in an excellent position to expand their portfolio. Working with clients such as Sarwan and Sanjeev enables us to further develop our expertise in the pharmacy sector and ensure we continue delivering a first class service for our clients".