Experienced dentist purchases Matchborough Dental Practice in Redditch
Martha Simwanza, a qualified dentist with experience working across all aspects of dentistry, has recently purchased the goodwill of Matchborough Dental Practice in Redditch, Worcestershire with funding successfully secured by specialist commercial finance broker, Christie Finance.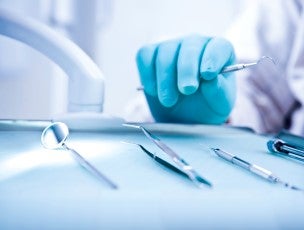 Matchborough Dental Practice comprises of two surgeries, a reception area, decontamination and X-ray rooms. The practice currently operates five days a week with income largely derived from an NHS contract, performing 12,950 UDA's per annum. Located approximately 3km from the main town centre, the practice is in a prime location for attracting additional footfall.

Martha graduated from the University of Birmingham in 1998 before proceeding to complete a Diploma in Dental Surgery at the University of Glasgow. Martha began her career in dentistry working at Scott Arms Dental Practice. Here she gained valuable experience in all aspects of NHS dentistry, including emergency dental care and the delivery of domiciliary services to local nursing homes.

In 2003 Martha began working for Birchfield Dental Practice working closely with the practice manager. Here she was responsible for undertaking all aspects of general dentistry, including periodontal treatments, prosthetics, endodontic and restorative treatments. It is also Martha's role to supervise all radiation protection processes at the surgery.

Whilst working full time at Matchborough Dental Practice, Martha plans to redecorate and reconfigure the floor plans to successfully incorporate another surgery. There are currently no social media platforms or a website in place for the practice, therefore Martha plans to implement these to develop an online presence. There are also plans to increase the services offered at the practice to include tooth whitening, veneers and orthodontic treatments.

David Ward, Senior Director at Christie Finance worked with Martha to secure funding. He comments "Martha is the perfect fit as the new owner of Matchborough Dental Practice. She has a wealth of experience and a clear vision for how she can successfully grow the business. She has plans to recruit a practice manager to assist with the day-to-day running of the business; enabling the introduction of Saturday appointments and late night surgeries. I wish Martha and her future recruits every success in running the business moving forward".