Continued vision for Mark Jones Eyecare in Salisbury
Specialist commercial finance consultants, Christie Finance has recently brokered funding for Mark & Miroslavia Jones to acquire the freehold of their optician's, Mark Jones Eyecare in Salisbury.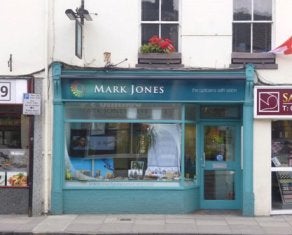 The Husband and Wife team have operated the opticians since 2005 and it was recently a finalist in the South Wiltshire Independent Retailer of the Year Awards. Mr & Mrs Jones were keen to acquire the freehold of the business to safeguard its current trading premises and approached Christie Finance to secure the funding to do so.

John Mitchell, Director at Christie Finance helped the clients secure the best finance available to purchase the freehold and commented, "Since acquiring the business over 10 years ago, Mark & Miroslavia has worked tirelessly to build the trade and clientele of the business, and I was delighted that I could secure market-leading funding for them to safeguard this investment."