11/21/2017
|
Hotel Mortgages
Christie Finance helps hotel operator release equity for refurbishment
Specialist commercial finance broker, Christie Finance has helped a multiple hotel operator and property investor with raising funding to refinance existing borrowings on to more competitive rates and to release funds for a refurbishment project across their portfolio of assets.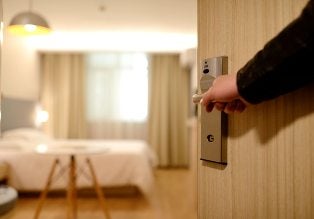 The clients, Gurnam Singh and Gurmit Kaur, are a Husband and Wife team that own a number of hotels and investment properties across the Midlands. They required funding in connection with The Ebers Hotel and Stage Hotel, both of which benefit from more than 100 bedrooms and from being located a short distance away from Nottingham City Centre.

Associate Director, Stuart Pawelczyk helped assess the clients' portfolio and put together a proposal to attract the most competitive rates and terms from lenders. Additional to refinancing the existing term debt, the owners also wanted to release substantial funds to carry out refurbishments.

He said of the deal, "With our independent view and knowledge of the commercial mortgage market, we were able to quickly assess and identify the best finance facility to fit Gurnam and Gurmits needs. It is vital for business owners that they review their current lending arrangements with an experienced and knowledgeable broker to secure the right package for you and your business."