11/30/2017
|
Retail Mortgages
Billy's Licensed Grocers purchased by experienced retail operators
Rajesh Kumar and his wife Sunita Bala have purchased the leasehold of Billy's Licensed Grocers located in Paisley, Glasgow with competitive funding secured by specialist commercial finance broker, Christie Finance.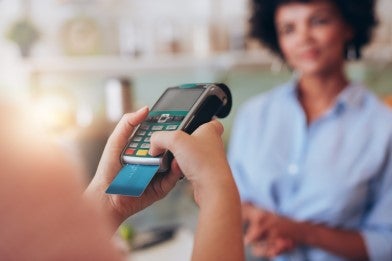 Billy's Grocers is situated in a densely populated residential town, with the store attracting a high level of footfall every day. The convenience store is formed of a spacious retail area spanning across 1000 sq. ft with additional storage to the back of the property. The current owners are selling the convenience store to retire.

Experienced operators, Rajesh and Sunita, currently run another retail store 15 miles from Billy's Licensed Grocers. The couple have extensive experience working in the sector having bought their first store back in 2010, proceeding to sell this three years later after making a significant profit. This enabled them to purchase their current store in 2014.

Prior to entering the retail sector, Rajesh worked as a computer professional for ten years. His wife Sunita has supported him in running their existing businesses maintaining stock levels, managing promotions and ensuring everything is running smoothly. The couple will split their time accordingly between their existing store and Billy's Licensed Grocers.

Alena Jawadwalla, Finance Consultant at Christie Finance, comments on the funding process "Rajesh and Sunita are a perfect fit for Billy's Licensed Grocers, they work incredibly well as a team and take a real proactive approach to running their businesses. This is the next step for the couple in expanding their retail portfolio, I have thoroughly enjoyed supporting them on this journey. I wish them all the very best for their new venture".