1/18/2018
|
Care Mortgages
Bedford care home sold with buyer funded by Christie Finance
Specialist commercial finance broker, Christie Finance has helped facilitate funding for the freehold purchase of Hepworth House Care Home in Bedford.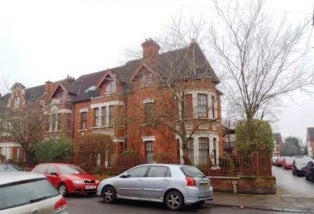 The home cares for the elderly and residents with dementia, has capacity for 18, and was awarded a 'Good' rating in its latest CQC report. The business is located in a three storey Victorian property situated in a sought-after residential location near to the centre of Bedford.

The new owner is a first time buyer with experience as a deputy manager in other care homes. Mr Asgerali Mawani had been searching for the right care home for some time with his initial search beginning in 2016. Mr Mawani holds the industry recognised Level 5 Diploma in Management and Leadership and was keen to find a business that he could leave his mark on and approached Christie Finance for help with funding.

Stuart Pawelczyk, Director at Christie Finance, helped assess the business for sale and reviewed the whole of the lending market to find the best funding solution to support the purchase. He comments, "I am pleased that I could help Mr Mawani with funding to secure Hepworth House and end his search for a business. With our network, I was able to access a very competitive facility through a non-high street lender, with beneficial terms so he could start his ownership off on the right footing."