11/12/2018
|
Childcare Mortgages
Apple Kids Day Nurseries in Birmingham set for expansion
Apple Kids Day Nurseries Limited owned and operated by Mr Shahid Khan is set to expand with the purchase of Rosslyn School in Birmingham, with funding successfully secured by specialist commercial finance broker, Christie Finance.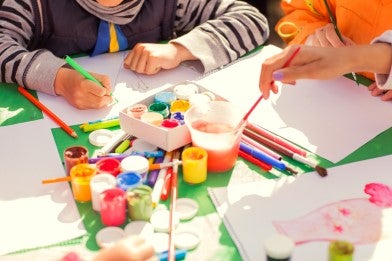 Our client has purchased the freehold of Rosslyn School in Hall Green, West Midlands. The property will form part of the existing Apple Kids Day Nurseries portfolio. Mr Khan has operated Apple Kids Nurseries since September 2013, purchasing Apple Kids Nursery in Sparkhill, formally a vacant property that was converted into a day nursery. He also operates Apple Kids Nursery in Small Heath.

Rosslyn School is an independent school currently registered for a maximum of 120 pupils aged between two to 11 years old. A nursery also operates on the same premises with capacity for 15 pupils at reception and kindergarten age. Our client intends to expand the nursery and pre-school offering, creating an additional 31 places.

Shahid is an experienced nursery operator with an excellent track record in childcare and education. Prior to entering the nursery sector, he worked in a business development role for the UK Language Standards Agency and was a lead mentor for the Beechwood Youth Project. Shahid's previous roles have enabled him to acquire relevant qualifications and experience suited to the childcare and education sector.

Shahid Khan comments on his experience working with Christie Finance "Christie Finance have been a great support for us in applying for funds to make our acquisition. From the initial meeting, they took the burden away from us in gathering information for an application and handled matters professionally, keeping us updated at every step. Even when there were twists and turns they provided reassurance, achieving the desired result in the end. They are not just a broker but a crucial a part of our team and will no doubt be hearing from us again when the next opportunity arises".

Stuart Pawelcyzk, Director at Christie Finance, who worked with Shahid. He comments "It has been a pleasure working with Shahid. He is an experienced nursery owner with plenty of experience operating and converting his acquisitions into profitable businesses. I look forward to working with Shahid in the future as he continues to grow the established Apple Kids Day Nursery portfolio".