Let's not panic over interest rates rises
Director, Craig Dickson discusses the recent decision of raising interest rates by the Bank of England, and what the impact may be for business operators and buyers alike.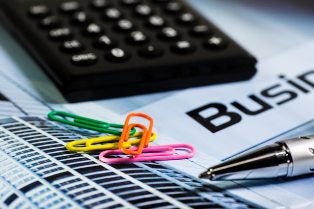 The key message is 'let's not panic' - the rate increase of 0.25% is only small and should not come as unexpected to operators. Although there will be a marginal rise in lending costs the large majority of businesses should be able to absorb them with very little impact. To put this into context someone borrowing £250,000 on standard commercial terms will be paying roughly £30 per month more on their commercial mortgage payments with the 0.25% increase.

If this increase is going to put pressure on businesses then I think these businesses may have bigger issues!
A number of sectors in particular are facing much bigger pressures and challenges at the moment such as rising labour costs, food cost inflation and business rate increases.

Banks will obviously pass the 0.25% increase onto their business customers who are on variable rates. However, in terms of buyers and investors I certainly wouldn't think such a small rate rise would put them off investing in the various sectors we are involved in.

Businesses should continue to regularly review their existing loan arrangements – the team at Christie Finance would be delighted to chat further on the wider lending market and options available to operators and buyers.