Get to know our new recruits! Meet... Shahmoz Rafiq, Finance Consultant
We spoke to one of our new employees, Shahmoz Rafiq, who has joined us here at Christie Finance to get to know him a little more, understand what made him want to become a finance consultant and what advice he would give to those looking to buy a business.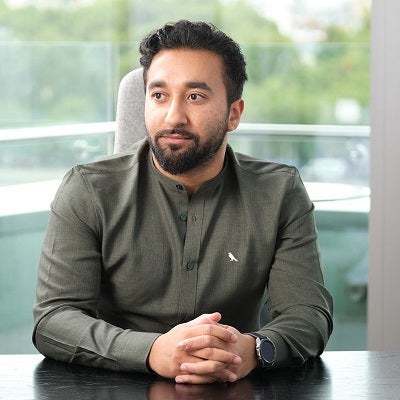 What was your first job?

My first job was working as a receptionist for an estate agency, and I was 15 years old. I was also a bit of a computer nerd back then and practiced designing websites, and then I ended up becoming the agency's web designer for a year!


What made you want to become a finance consultant?

When working as a relationship manager for both high street and challenger banks alike, I enjoyed engaging with a variety of people during these positions. Now that I have become a finance consultant, this area allows me to exercise these people skills that I have developed, along with my regulatory and non-regulatory financial background, and support clients to achieve what they are looking for.
 
 
What made you want to work for Christie Finance?

The team at Christie Finance made an excellent impression when I first spoke to them. As the company operates as a leading whole-of-market broker in their specialised sectors, I chose to join the company as this is where I wanted to be.
 
 
What are your hobbies outside of work?

I played basketball nationally when I was younger, and I'm also not bad at tennis and badminton. I used to compete in national competitions for body popping as well, which is basically a type of modern dance, and I still teach this every now and then! On the musical side of things, I play an instrument called the handpan which is basically similar to that of the steelpan instrument.
 
 
What is one piece of advice you would give to someone looking to buy a business?

It's important that you ask questions from a commercial perspective, such as do the figures of the business that you are looking to buy stack up and does it make logical sense to then proceed with the acquisition? Also, always do your due diligence and fulfil your obligations as well. Good business should not be for the half-hearted!