Get to know our new recruits! Meet... Neil Collins, Finance Consultant
We chatted to one of our new employees here at Christie Finance, Neil Collins, to get to know him a bit better, understand what made him want to become a finance consultant and what advice he would give to those looking to buy a business.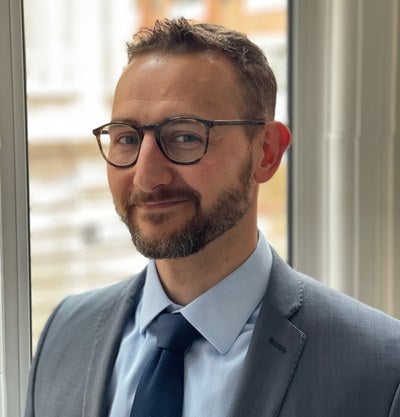 What was your first job? 

I trained as photographer and printer, and my first job was as a freelance photographer and a professional printer for a firm in Chelmsford. Unfortunately, I was trained to print photos in a dark room, an art form that was replaced very quickly by digital photography. This forced me to look for a new job.

I walked into Barclays Bank, and was given a number to call to apply for a customer service executive role. The plan was for it to be a short-term job, but the people skills I gained whilst doing photography significantly helped in improving my customer service skills and from there I never looked back.
 
What made you want to become a finance consultant?

Changes in banking, and the lending market as a whole resulted in the 'classic' relationship manager role I was familiar with, either being reduced in numbers or the fun part of the job, speaking to customers and writing credit applications; being taken away.

Working as a finance consultant, I get to use those skills again. The best part of this job is being able to help clients fulfil their dreams.

What made you want to work for Christie Finance?

Their reputation as a specialist commercial finance broker. I have been aware of Christie Finance for a long time and have dealt with them previously as a BDM. I jumped at the chance to work with Christie Finance when the opportunity arose. 

What are your hobbies outside of work?

I play golf, not particularly well, but I try. I weight lift in the gym, often going three to four times a week and run at least ten kilometres per week.

I played American Football for the East Essex Sabres, but having to be away seven to eight hours on a game day, plus training twice a week, it no longer became viable after my second son was born. I keep up with the team and have been asked if I would come back as a coach, which I might do… that is if the wife lets me.
 
What is one piece of advice you would give to someone looking to buy a business?

Do your research and engage with the best professional advisers - that will always help save you time and money in the long run. Every business will be different and will have its positives and negatives - make sure you are aware of both of them.