Get to know our new recruits! Meet... Joe Carden, Junior Finance Consultant
We spoke with Joe Carden, who has recently joined us at Christie Finance as a Junior Finance Consultant alongside Ian and Ashley, to get to know him a little more, understand what made him want to become a finance consultant and what advice he would give to those looking to acquire or refinance a business.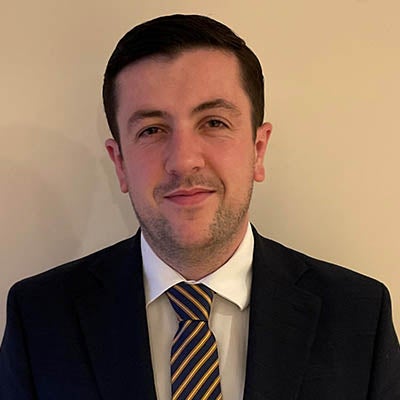 What was your first job?
My very first job was working at a local driving range which involved everything from collecting golf balls to all aspects of working in a golf shop. I worked there for five years through my time at university until I graduated. I still visit there now as a customer.
What made you want to become a finance consultant?
Business and finance have always been interests of mine, so the opportunity to help businesses get the finance they need, was an exciting prospect. I also enjoy the variety this role brings, speaking to various businesses within different sectors. Prior to this, I was working for an unsecured personal lender, so the opportunity to work in commercial lending was something I was excited by.  
What made you want to work for Christie Finance?
The ambition and reputation Christie Finance has in the marketplace and the quality of service they provide to their client base. From initial conversations, I could tell Christie Finance was a place I wanted to work.   
What are your hobbies outside of work?
My main hobby would be golf, and I've been playing for 16 years now and currently have a handicap of three where I've played in county and national level competitions. I also play five a side once a week and go on walks on the weekend.
What is one piece of advice you would give to someone looking to buy a business?
Information gathering would be key in terms of knowing all aspects of the business before purchasing, so a well-informed decision can be made, and no hidden surprises will be unearthed post completion.