Get to know our new recruits! Meet... Ian Shenton, Finance Consultant
We spoke to one of our new employees, Ian Shenton, who has joined us here at Christie Finance to get to know him a little more, understand what made him want to become a finance consultant and what advice he would give to those looking to acquire or refinance a business.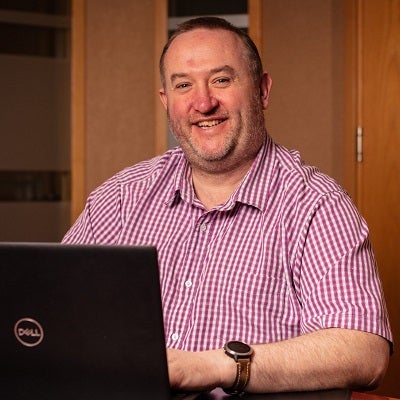 What was your first job?
I started working for NatWest at one of their branches. When I started, everything was completed in branch, from the processing of cheques and serving customers to lending decisions. I was responsible for a wide variety of roles at the bank, creating excellent foundations for a career in finance.
What made you want to become a finance consultant?
I think it's fair to say that the last few years have been a peculiar and stressful time for many business owners! When planning the next stages of my career, I looked for a role that would add genuine value to a business that I would be working for, whilst also having access to the wide range of lenders available. Now that I'm at Christie Finance, this position will enable me to help secure funding with a 'whole of market' approach, offering a suite of finance solutions to clients.
What made you want to work for Christie Finance?
The reputation that Christie Finance has and being a part of the wider Christie Group. Christie Finance has an outstanding reputation in their specialist sectors, and to be able to work alongside the impressive agents at Christie & Co is exciting.
 What are your hobbies outside of work?
I have two sons aged twelve and ten, and so when I'm not picking up Lego, spare time is a real luxury for me! I love watching films and also watching rugby, but I don't play the sport anymore. I love sailing, windsurfing and mountain biking as well, and I am also a dab hand in the kitchen.
What is one piece of advice you would give to someone looking to buy a business?
There has been a large shift in finance and banking since I started my career, particularly with the rise in the development of technology and emergence of 'challenger and boutique' lenders. As a result, it has never been more important to receive expert advice from a specialist broker to devise a strong funding proposal and really 'sell' your application to a lender. 
There are a large number of lenders who are looking to support businesses and therefore it is crucial to work with a broker so that you can be supported in presenting your business and funding proposal in the best possible light.