Get to know our new recruits! Meet... Becki Barnett, Medical Finance Consultant
We spoke to one of our new employees, Becki Barnett, who has joined Christie Finance in the Medical Finance team. We get to know Becki a little more, understanding what made her want to become a finance consultant and what advice she would give to those looking to buy a medical business.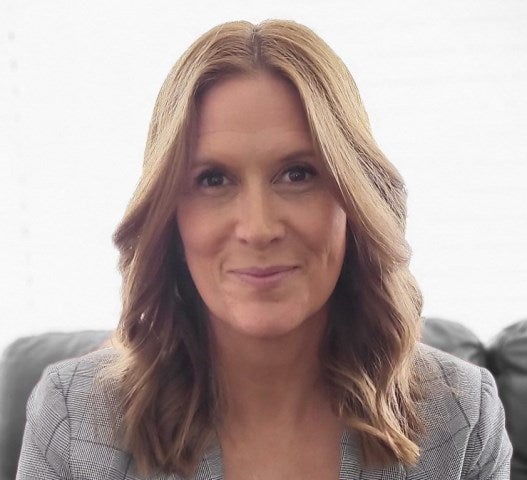 What was your first job?
My first proper job was an International Exports Co-Ordinator working for Technicolor Distribution. I negotiated all the carrier costs, analysed them, and then completed the paperwork to ship videos all over the world - yes it was when video cassettes were still a thing!
What made you want to become a finance consultant?
I kind of fell into the role if I am honest! I had worked in sales management for several years and an employer I was working for ten years ago asked me to use my skills to set up a finance company for them, and I loved it! I was Head of Finance for six years at a very well-known brokerage and then moved to Wesleyan Bank for three and a half years, so I have extensive experience of being a broker and bank manager!
Sales management was great, but actually, as time has progressed, I find it more rewarding to support people and help them grow, you don't get that in sales, it's very transactional. I have been able to support clients tin making their dreams a reality, not just the first time, but multiple times. I wouldn't want to do anything else and being at Christie Finance allows me to consider the whole market, which really puts the client at the heart of what I do.
What made you want to work for Christie Finance?
I have worked as a competitor of Christie Finance and also supported Christie Finance whilst at the bank. The Christie Group companies are the 'go-to' experts and very well-regarded in the valuation/finance sector, coupled with the great atmosphere in an incredibly supportive team, I wouldn't want to be anywhere else! 
What will you bring to the Medical team at Christie Finance?
I bring with me, six years' experience as  Head of Finance at Dental Elite Finance and three and a half years as a Regional Healthcare Relationship Manager at Wesleyan Bank, which was one of the more prominent lenders in the healthcare arena.
To this new role, I will bring professionalism, experience, knowledge and hopefully clients find me approachable and friendly, enabling them to trust me to work on their behalf with their best interests at heart. Trust and honesty is one of the most important things in business, in my opinion!
What are your hobbies outside of work?
Not sure that I should answer this honestly!!! I am a qualified rugby coach and have been for many years! I love nothing more than a glass of gin and a good night out with friends. And when I am at home, I love spending time with my three boys and two dogs, although the guys in the office argue that they are so small that they only add up to one dog together!
What is one piece of advice you would give to someone looking to buy a medical business?
This is simple - surround yourself with the right support! I cannot stress the importance of using an expert. I've had multiple cases where clients have insisted on using a solicitor/accountant/banker/broker because of personal relationships. Being friends or family doesn't mean, despite their best interests, that they are giving you the best advice. Dealing with the right people can sometimes be the difference between holding the keys to your new business or not! It can be the difference between buying one business vs. buying multiple if you have taken the wrong lending initially because you don't understand the long-term implications.
Call around, speak to people like us and take on board what people are saying, act on it and call recommendations to see what you think, you have to get on with your financer or solicitor, after all, hopefully you will work with them ongoing. Keep up relationships that help you develop and grow. And no question is a silly question, we specialise in finance, you specialist in healthcare, I can't fix a tooth anymore that you can write a credit application, trust each other to do your jobs!