5/22/2017
|
Hotel Mortgages
Full bookings ahead for the UK hotel industry
Last year was a turbulent year for the British and world economies with Britain's vote to exit the Single Market and Donald Trump's victory in the US creating economic shockwaves and uncertainty throughout global markets; but where uncertainty exists, opportunity lies.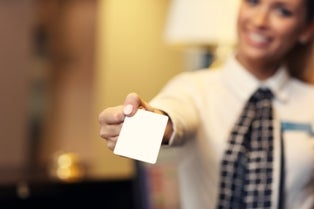 These two landmark events precipitated a rapid decrease in the value of the pound that has been heralded by some as an opportunity for the hotel trade to capitalise on forecasted growth in the sector. Increasing numbers of foreign visitors combined with a projected growth in UK holidaymakers wishing to holiday within the UK is hoped to create increased activity and demand for hotel rooms throughout the UK.

This growth in demand is expected to drive an increase in occupancy rates and average room rates leading to increased profitability within the industry and whilst we are yet to enter peak season, anecdotally, these forecasts appear to materialising.

In addition to the positive signs within the industry itself, the funding market has grown significantly over the past 2-3 years with new lenders eager to lend to clients seeking finance to expand or acquire as well as refinancing existing debt on to more favourable terms.

For hotels of all sizes, this surge in demand and range of lenders available, offers owners the perfect opportunity to assess their current loans and move to better term deals to improve everyday cash flow or funding for that desired improvement project. For UK hotel buyers the sector could not be any more attractive to enter as 'Staycations' looks set to be a popular trend for several years as the UK negotiates its Brexit deal.

As a whole of market commercial finance broker, Christie Finance can seek out funding packages for clients ranging from first time buyers through to experienced multi-site operators, sourcing the right finance to help clients achieve their ambitions. We will guide you through the funding process, negotiating any hurdles and manage the process for you through to completion.

With over 40 years experience, our position within the finance industry is well respected having received the Business Moneyfacts Award for 'Commercial Mortgage Introducer of the Year' for the second year running.

Should you be considering opportunities within the hotel sector, please contact Brian Love of Christie Finance on 020 7227 0703 to discuss how we can help you take these opportunities from aspirations to actuality.