Five ways to improve your convenience store to combat the rise of discount supermarkets
In this article, Nick Bywater - Director of Retail Investment and Valuation shares five store improvements that convenience operators should consider to retain customers in light of the cost of living crisis.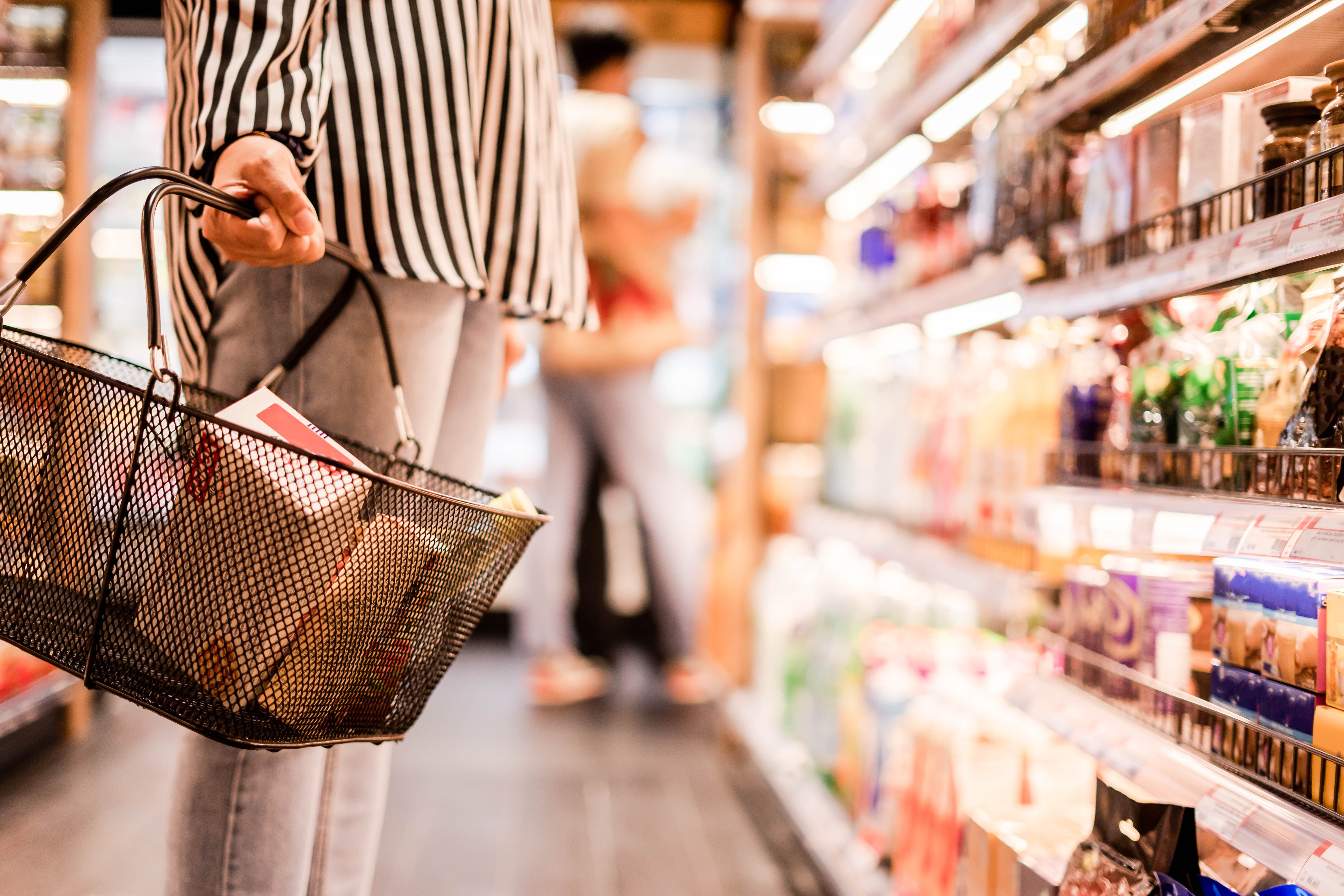 In the last 12 years, Aldi and Lidl have quadrupled their combined UK market share (source: Kantar) and both retailers are now targeting hundreds of new store locations across the UK. This comes at a time when food price inflation has risen to 19.2% in the 12 months to February 2023 – the fastest rate in more than 45 years according to the ONS. Whilst overall inflation is forecast by PWC to fall to 3.5% by the end of 2023, average prices will still have risen by 22% over two years.
Inevitably, whilst shoppers are making more frequent food shopping trips, inflation is driving them to become more price sensitive and scale down their basket sizes. Consumers are increasingly trading down to own brand 'value' products, such as Tesco's 'Everyday Value', or switching to discount supermarkets such as Aldi and Lidl to combat price increases.
This may present as a challenge for many independent convenience stores owners. However, solutions can be found by achieving cost savings and improving customer service through the use of new technology.
Here are five innovations you should consider for your convenience store.

Self-service tills
Tackling the 'time war' for both customers and shop staff can improve turnover and reduce staff costs. Provision of self-service tills alongside manned checkouts allows some customers to move quickly through the store, whilst allowing staff more time to focus on other customer needs, as well as general store duties.

Electronic shelf labels
Electronic shelf labels are becoming more useful in a time of rapidly changing prices. Booker Wholsesale estimates that this technology can cut staff costs by up to 10 hours per week and anecdotal evidence from other independent retailers suggests that the saving could be over 12 hours.

Modern refrigeration and lighting
The look and feel of stores operated by Aldi and Lidl is always bright and airy and, whilst many independent convenience stores do not have the benefit of large and modern buildings, store refurbishments can make a big difference. The use of LED lighting alongside the maximum amount of natural light, modern refrigeration equipment with closed fronted cabinets and user-friendly checkouts can all enhance the customer experience, whilst at the same time reduce operating costs for the retailer.

Click-and-collect and delivery services
One advantage independent convenience retailers have over discount food retailers is the ability to provide a tailored and perhaps superior customer service. This is largely sacrificed by discounters in order to keep margins low. Independents have the opportunity to develop much closer ties with local communities by supporting local events and charities, offering apprenticeships and expanding their services.
This might include 'click and collect' and food delivery services. A full online sales platform may not always be necessary but and online presence could also serve to boost the profile of a store and further develop local ties. In particular, the growing trend for 'meal solutions', where the ingredients for online recipes can be ordered at a click, provides an attractive solution for 'time poor' customers and presents an interesting opportunity for retailers to develop sales.

Food-to-go
The food-to-go sector continues to thrive in the face of inflationary pressures and many national retailers recognise the benefit to trade that can flow from the sale of hot food and drinks. This can be achieved by way of a formal concession/lease agreement with a known brand (e.g. Greggs or Subway) or the more simple addition of a coffee vending machine or hot food counter.
Independent retailers can certainly learn from the steps the discount retailers have taken to modernise their stores. Future proofing your convenience store is an effective defence against the growing threat of losing sales to discount supermarkets, but improvements to retail premises and store services require capital investment. In a climate of rising interest rates, it is as important to secure the most appropriate and cost effective funding as it is to make the right investment choices in the first place.  
Christie & Co advises on well over 2,000 convenience stores for our clients every year and we see continued strong demand for those businesses that have made these investments. For advice on specific funding options for acquisitions, refurbishment, expansion or development work or perhaps a loan to purchase a new item of specialist equipment, VAT or tax funding - please contact Christie Finance for a free initial consultation.

GET IN TOUCH
Lawrence Roberts
Director – Christie Finance
T: +44 (0) 121 452 3721
M: +44 (0) 7702 809 566
E: Lawrence.Roberts@christiefinance.com
Joe Carden
Junior Finance Consultant – Christie Finance Unsecured
T: +44 (0) 01244 732 688
M: +44 (0) 07732 602 270
E: joe.carden@christiefinance.com
Christie & Co
Nick Bywater MRICS
Associate Director – Retail Investment and Valuation

T +44 (0) 207 227 0748
M +44 (0) 7526 176 388
E nick.bywater@christie.com
Steve Rodell MRICS
Managing Director – Retail & Leisure
T: 020 7227 0759
E: steve.rodell@christie.com